Goboplus/Colourplus
Stand: N-C01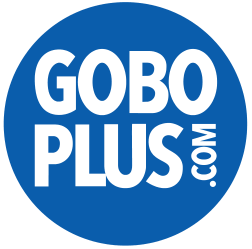 GoboPlus was established in 2013 to offer high quality stock and custom gobos to customers with a fast turnaround service. We supply Rosco, DHA, GAM and our own range of gobo designs exclusively online at the best prices. Already the leading supplier in gobos online, GoboPlus is constantly increasing their range of patterns and designs through exclusive partners and their own unique designs.
Founded by gobo experts, GoboPlus strives to offer an unbeatable level of support to ensure the quality of your end result matches expectations. If you need support of guidance through the gobo design or purchase cycle, please get in touch with our resident experts.
We're now also pleased offer a range of gobo projectors, allowing us to support you from idea through to installation.
Address
Unit 36, Space Business Centre
Smeaton Close
Aylesbury
HP19 8FJ
United Kingdom