KES Power and Light
Stand: R-D15
Accessories
Lighting
Stage Technology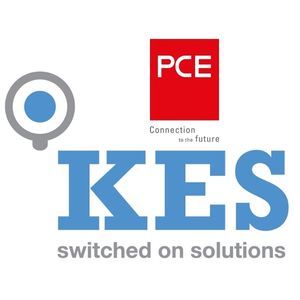 KES Power and Light are one of the UK's leading temporary power distribution manufacturers as well as being the sole UK agent for the range of PCE industrial plugs, sockets and distribution solutions.
We support a wide array of industries including events, film and TV, marine, rail, nuclear, formula 1, sports stadiums, construction and many more. Anywhere temporary power or industrial plugs and sockets are needed you will find us.
Our relationship with PCE goes back over 50 years and their forward thinking and constant product development has allowed us both to thrive. Their extensive range of industrial plugs and sockets has meant we have been able to develop a wide range of power solutions including distro, mains distribution assemblies, transformers, cables and bespoke solutions from the design stage through manufacturing to completion in house.
Address
Units 1-3 Stanton Road Industrial Estate
Stanton Road
Southampton
Hampshire
SO15 4HU
United Kingdom
The newly developed H-Connect from PCE is here. Adding to the already popular midnight range the H-Connect brings extra power splitting capabilities as well as options to easily affix to trussing and ...

The St. Anton three phase in-line RCD is available in both 16a and 32a for when RCD protection needs to be added to a circuit. 
Check out our Laser Etching and Engraving; with our signature CO2 laser, capable of engraving over 20 types of material. It's the perfect solution to add a professional finish to metal and plastic too ...