UK Rigging
Stand: R-C17
Accessories
Industry Services
Lighting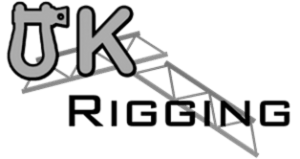 UK Rigging provide a wide range of services for the entertainment rigging industry including dry hire of equipment, project management, fabrication and installation, provision of riggers, and the complete rigging package. UK Rigging also features a custom built training and assessment centre and online PPE shop.
UK Rigging staff are competent, experienced and knowledgeable. As well as our workforce of freelance riggers, UK Rigging employ full-time riggers and rigging project managers. We have a commitment to improving the safety and quality of rigging within the entertainment industry.
Director Harry Box was involved in founding, developing and maintaining the National Rigging Certificate (NRC) and is a member of the National Rigging Advisory Group (NRAG). Our track record of providing a safe, efficient and quality service have earnt us the TPI Favourite Rigging Company award five times.
Address
110 Bridgeman Street
Bolton
BL3 6BS
United Kingdom