21 Feb 2023
ALUDECK LIVE at Plasa Focus 2023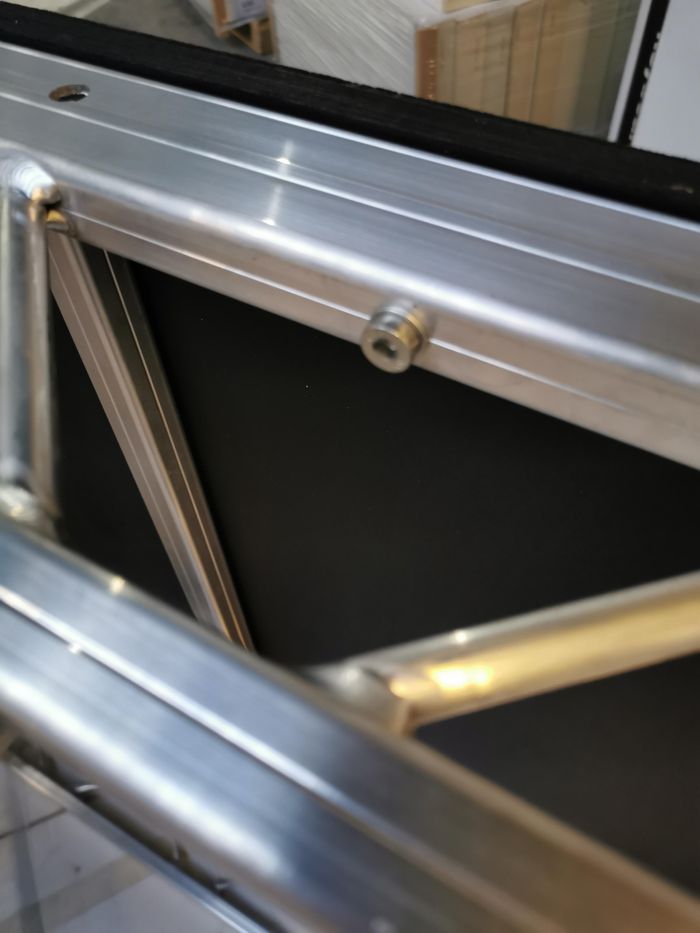 The Aludeck Live is a premium stage deck that has been designed to be fully compatible with all other available imperial stage decks on the market.
The Aludeck Live is one of the latest products to come from Alustage to the UK. With a range of simple but effective features the LIVE deck is a fantastic addition to an event companies existing stocks with full compatibility.
Simple things can make a good deck great. From rounded profile on the aluminium frame, to the 360 welds and the foam insert for noise reduction.
"The product has been designed with high quality at it's core" says Ian Webster, UK Account Manager. "there are no sharp profiles to make lifting more comfortable (if you can call it that!), and also a simple tee nut and bolt solution attaching the deck to the frame. Even down to the detail of the tee nut being anodised black to blend in to the deck"
In addition to the decks, we have the adapter for our adjustable steps, as well as the handrails and leg savers.
Customers can take a look at the LIVE deck system at Plasa Focus, where we will have the deck on display, as well as the handrail.