21 Feb 2023
Universal Braked Wheel Riser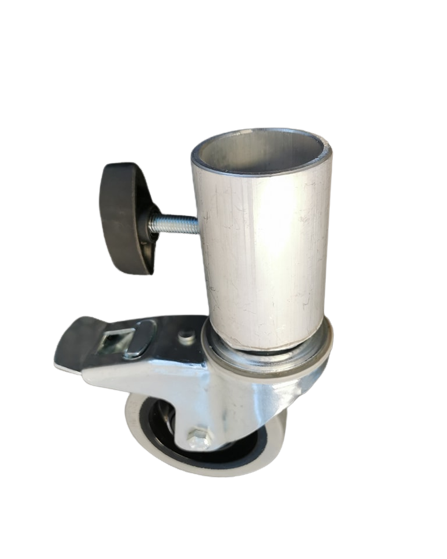 Stocking various sizes of wheel risers for staging can be a pain, so this universal solution keeps things simple.....
The T240 braked wheel riser from Alustage is designed to work with standard round legs used across the industry. Any stage system that uses scaff pole type round legs can use this to enhance their offering.
The T240 can be used to move stock around the warehouse, and also for on stage movement of staging, drum risers etc.
Lukasz Malinski, UK Operations Director says "There are various solutions on the market, but many are with fixed length legs attached to the wheel, which means stocking several versions, and using more storage space than is needed. This solution allows you to add or remove as needed, and then put away in a smaller space when not being used."
The T240 will be on display at Plasa Focus 2023 for customers to see for themselves how simple but effective it is!