ATMe Haze Generator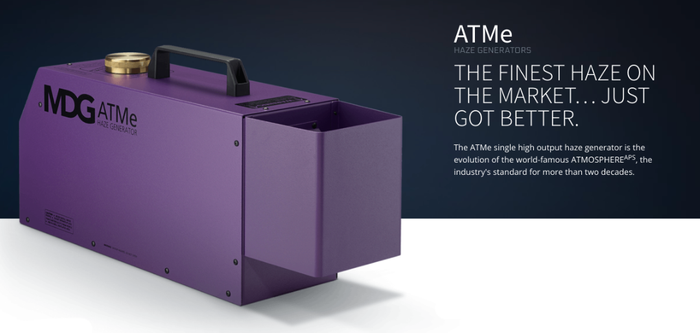 LONGEST HANGING TIME

VARIABLE HAZE OUTPUT

0-100% haze output control from your DMX / RDM device. 100% duty cycle.

APS™ (AUTOMATIC PURGING SYSTEM)

NUMEROUS CONTROL OPTIONS

EXTREMELY QUIET OPERATION (at 1m/3.3ft): 45.4 dB

LOWEST FLUID CONSUMPTION ON THE MARKET

At 1.38 bar (20 psi) ATMe uses only 55 ml (1.86 oz) of fluid per hour to give a total running time of 46 hours.