C24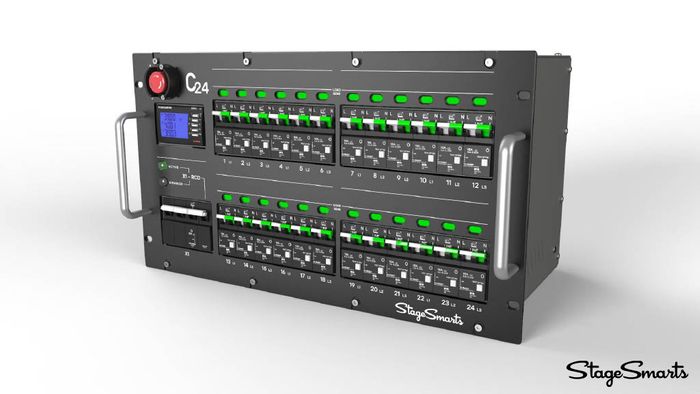 The C24 is a twenty-four-channel power distribution unit designed for the needs of the entertainment industry.
Includeds superior 2-pole hydraulic-magnetic breakers, individual earth protection per channel, loss of neutral protection, emergency stop and a disconnectable power-cable.
The webserver and processing card give the C24 the ability to be remotely monitored.