Low Fog Round Floor Pop and Control box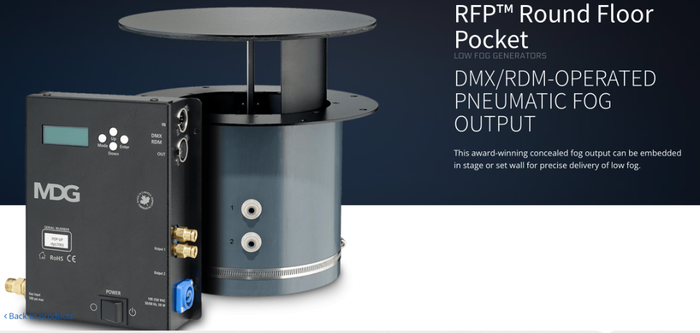 HORIZONTAL OR VERTICAL MOUNTING

This concealed fog output can be embedded in the stage floor or set wall.

RAPID, TARGETED DELIVERY OF FOG

Fits invisibly anywhere on stage for 240° or 360° fog diffusion.

SUITABLE FOR USE WITH ALL MDG GENERATORS

Compatible with all MDG haze, fog and low fog generators.

LIGHTWEIGHT AND DURABLE CONSTRUCTION.