SmartBeam - Expanded Beam Connectors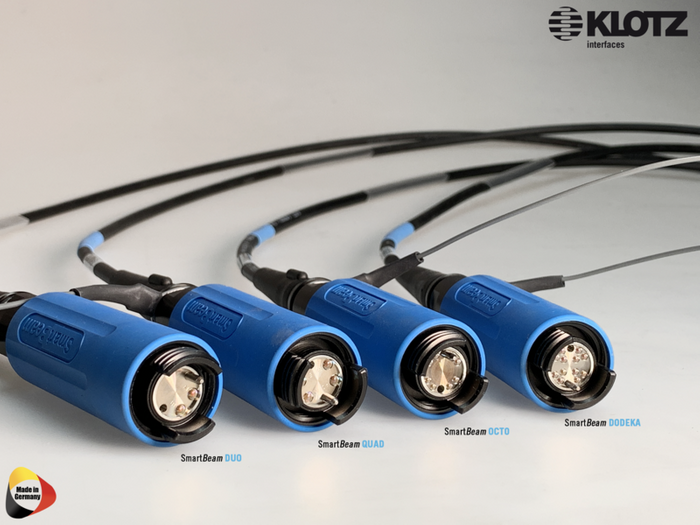 KLOTZ FiberLink cables with SmartBeam lens connectors are the first choice for data transmission in professional environments such as broadcast, film, audio, video, network or lighting. They enable you to establish a reliable connection even under harsh conditions.
From 2-way to 12-way lens connectors, each in multi- and single-mode, the range covers everything that professional users desire.