The Future of Storytelling – The Arts are Changing Shape!
10 May 2023
Wellington Suite - level 1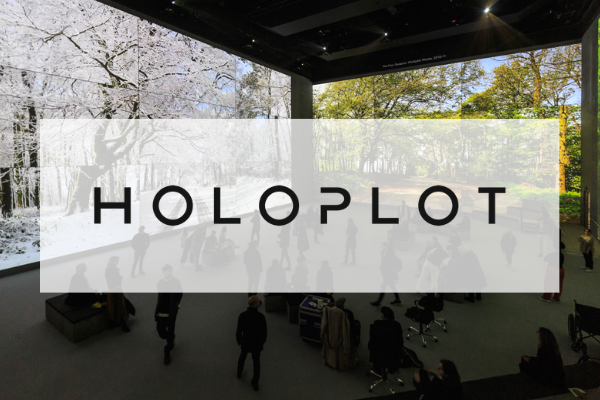 What does 'immersive' really mean?
Audiences are inundated with an ever-growing landscape of 'new' immersive entertainment experiences. Does sound localisation on a stage mean the audience is more immersed in a theatre performance? Does immersive mean the experience has to be self-exploratory for the audience? Whatever your interpretation of immersive, the supporting technology should not distract from the presented content.
At HOLOPLOT, we believe that technology should facilitate better storytelling, not be the story. HOLOPLOT has created a completely new way of utilising audio, unshackling it from its source, making creative possibilities endless and enabling the 'immersive' venues of tomorrow.
This session includes a behind the scenes look at London's latest immersive venue Lightroom, set to host a varied program of original creative content. The opening show 'David Hockney: Bigger & Closer (not smaller & further away)' is the first exhibition in a series of original productions, created in collaboration with leading artists and innovators.
The Hockney experience is visually astonishing and alive with sound, including a specially composed score with sound design by Olivier and Tony award-winning sound designer Gareth Fry - guaranteed to generate new perspectives for the audience.
To be immersed is as much informed by the quality of the content as it is by the technology enabling the vision. Hockney himself takes the visitor on a journey into his creative mind, the venue a mere canvas to depict what he envisaged. HOLOPLOT technology was crucial to deliver on this vision - it invites creatives to run wild with what's possible and lets the sound designer create quality audio that doesn't require an 'either/or' approach.
---
HOLOPLOT is a pro audio company from Berlin on a mission to radically transform the ways in which society engages with sound. Its revolutionary Matrix Array products equip creatives with a new set of tools, including 3D Audio-Beamforming, Coverage Zones and Virtual Sources, setting sound free by offering unprecedented levels of control.
In this session Natalia Szczepanczyk, Segment Manager for Experiential Applications and Reese Kirsh Segment Manager for Performing Arts at HOLOPLOT will take a closer look at the immersive experience landscape and how HOLOPLOT technology is enabling the next generation of cutting-edge, creative projects, most recently with a sound system installation at Lightroom in London.
This session will be of interest to those in the immersive and experience sectors and performing arts. Especially sound designers, content creators and integrators.
---
Sign up for this session below: