16 Apr 2019
PLASA Focus Leeds welcomes Stormzy audio engineer to programme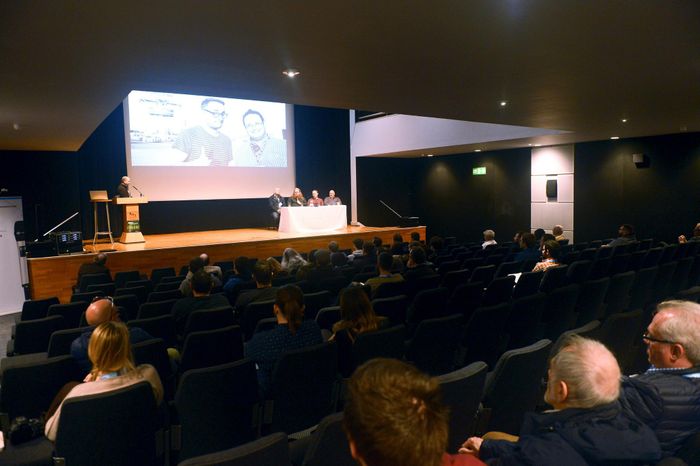 PLASA Focus Leeds, taking place from 14-15 May, has announced further additions to the programme which will see seasoned experts from the forefront of the entertainment technology industry share creative insights and technical intellect across a range of topics.
In preparation for Stormzy's upcoming headline appearance at Glastonbury Festival, and in association with Soundcraft, front-of-house audio engineer Raphael Williams will explain how he will achieve the perfect sound for grime's leading star. Having worked previously with Tinie Tempah, Williams will also give a comprehensive overview of his approach to audio mixing.
For lighting professionals who have been following the Ecodesign proposals, ETC's technical director Adam Bennette will deliver a seminar unpacking the complex EU legislation. By explaining what's happened so far and what the forecast looks like, this seminar will prove unmissable for all those who deliver lighting for stage and studio.
An introduction to National Event Lifting Training (NELT) will be presented by PLASA during the show in preparation for its launch in Autumn. The course has been carefully crafted for the needs of those who use lifting equipment or employ those who do. All production professionals who are involved in the delivery of technical production services are invited to attend to find out more.
Health & Safety consultant Tom Goode will deliver a session all about Construction (Design and Management) Regulations. This deep dive into CDM will address how the regulations apply to various roles across the entertainment industry and will aim to answer any questions you may have.
As part of a series on mental health, PLASA will chair a panel of industry leaders to discuss recent outcomes of their respective mental health programmes, how they each plan to support for employees and students going forward, and how individuals and companies can play their part in this important issue.
Previously announced seminars include the record-breaking audio installation at the Royal Albert Hall, wireless audio in a post-700MHz world, Dante certification, and the latest IET Wiring Regulations and Technical Standards for Places of Entertainment.
Furthermore, the Rigger's Forum recently announced they will be discussing the hot topic of training personnel and meeting regulatory requirements on site – anyone with a stake in the sector is encouraged to join in.
Running throughout the show in specially controlled environments, visitors can enjoy live audio demonstrations from leading manufacturer KV2 Audio. This is the perfect way to sample the latest products making waves across the West End, Broadway and touring theatre.
PLASA Focus Leeds is running from 14-15 May at the Royal Armouries Museum, Leeds. To register for your free ticket and sign up for seminars visit
www.plasaleeds.com