01 Feb 2022
Registration now open for PLASA Focus Leeds 2022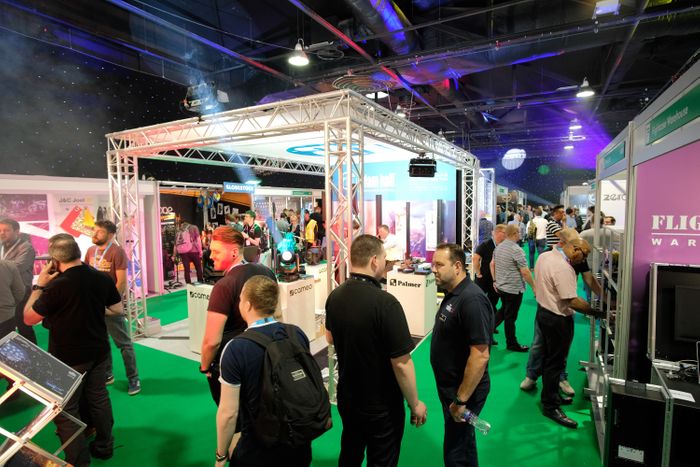 Following a two-year hiatus, the much-missed PLASA Focus Leeds returns to the Royal Armouries from 10-11 May 2022, with free registration now open.
Across two days, visitors can see products in action and gain insights from industry leaders. And with two years of catching up to do, the 2022 edition of the show will serve as a vital crossroad for the live events, entertainment and installation industries.
150+ brands
Spanning two halls, the friendly show floor is home to 150+ brands from the worlds of audio, AV, lighting, rigging and staging. Each exhibitor is set to present their most popular products and solutions, including several new releases and debuts. It's a valuable opportunity to inspect the next generation of technology while getting to know the people behind the brands.
More and more exhibitors are coming aboard, with initial highlights including show sponsor and leading distributor Ambersphere and seminar sponsor and software pioneer Vectorworks. Plus, lighting professionals can catch up with Artistic Licence, Avolites and GLP; audio professionals can catch up with d&b audiotechnik, Martin Audio, RCF and Shure; and riggers can meet with Area Four Industries, Doughty, Triple E and many more.
There is a huge array of new exhibitors too: 4Wall and LANG UK will showcase their powerful AV and screen technologies; 4Evacuation, Canford and Riedel will present their essential electronics and accessories; and visitors can chat with Collaborative Creations on how to build your brand and professional network.
Professional programme
As always, the show floor will be accompanied by an unmissable programme of keynote talks and panel discussions. Not only can visitors watch renowned creatives reveal their latest projects, but there will also be several deep dives into technical standards and business issues. PLASA Focus Leeds 2022 also sees the return of immersive audio demonstrations and hands-on training, both guided by informed brand officials, with sessions throughout the show. The full programme will be announced in the coming weeks.
Sophie Atkinson, Head of Events for PLASA, comments: "We're so pleased to be able to deliver PLASA Focus Leeds this year, particularly after the challenging two years the industry has been through. The show is being planned with all this in mind, whereby the people of our industry take centre stage. With its renowned relaxed atmosphere, there is no better place to reconnect with old faces and meet new people than PLASA Focus Leeds – we hope you will join us!"
PLASA Focus Leeds will take place at the Royal Armouries Museum, Leeds from 10-11 May 2022. Register for free and find out more at www.plasaleeds.com.