27 Mar 2023
See what our headline sponsor is bringing to Leeds...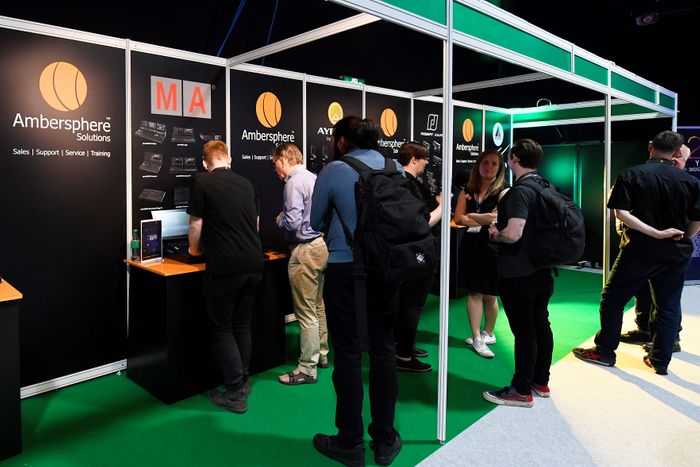 For the second year running, Ambersphere Solutions is thrilled to be the Headline Sponsor of PLASA Focus Leeds. The event presents an incredible chance to connect with others in the industry and demonstrates the growth inthe northern parts of the UK.
We're excited to bring you the latest in innovation from our supply partners.
PLASA Focus Leeds is set to feature the debut UK trade show demonstration of zactrack's latest addition to their portfolio, the zactrack mini system, which joins the roster of tracking solutions next to the SMART and PRO systems, and offers smaller venues the opportunity to integrate fully-automated tracking.
Another first for PLASA Focus is the latest compact wash light from Ayrton, Zonda 3FX. Just like its big brother Zonda 9 FX, this small but mighty luminaire features the incredible LiquidEffect™ and packs an undeniable punch.
We'll have the new RuntimeExtender accessory from Astera for you to check out,alongside crowd favourites such as HydraPanel and the Titan Tube range. Plus, our new MagForce kits designed for mounting Astera lights in hard-to-reach places.
MA Lighting's grandMA3 will be available to demo with the opportunity to explorewhat the latest 1.9 software update has to offer.
We can't wait to see you at our stand!